A cornerstone of the ProFeds service is providing support to its members by preparing, reviewing, and providing feedback for individual client cases.  We help members to develop benefits reports from our advanced, proprietary software program.  ProFeds members are the only people to have access to these reports, so you have a very unique offer to federal employees in your area that no other planner has.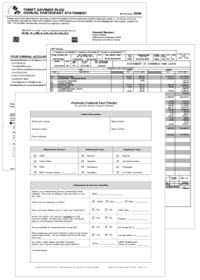 As one of the most popular services within the ProFeds membership, financial professionals rely on the back office support from ProFeds which allows them to provide exceptional service and education to their prospective clients and clients alike.
Because we work exclusively with federal benefits cases — and have processed thousands of them — we are uniquely able to identify key information quickly and systematically, and provide members with extraordinary support not available elsewhere.
Most professionals would agree that their time is best spent sitting in front of their clients and exploring financial planning options — not spending time learning and mastering a software program.
ProFeds encourages its members to remain focused on what is important to their clients.  Instead of trying to be the subject matter expert on every facet of complex federal benefits, they focus on what it is that their client wants a particular benefit (like life insurance) to do for their family.  They can get to the heart of what's important — and let ProFeds team sort out the nitty gritty with the various benefits.
By following the proven ProFeds meeting process, members are able to meet with more federal prospects and effectively move them through the sales cycle efficiently.  Meanwhile, providing a tremendous amount of value to those who they meet with along the way.